Sourdough Waffles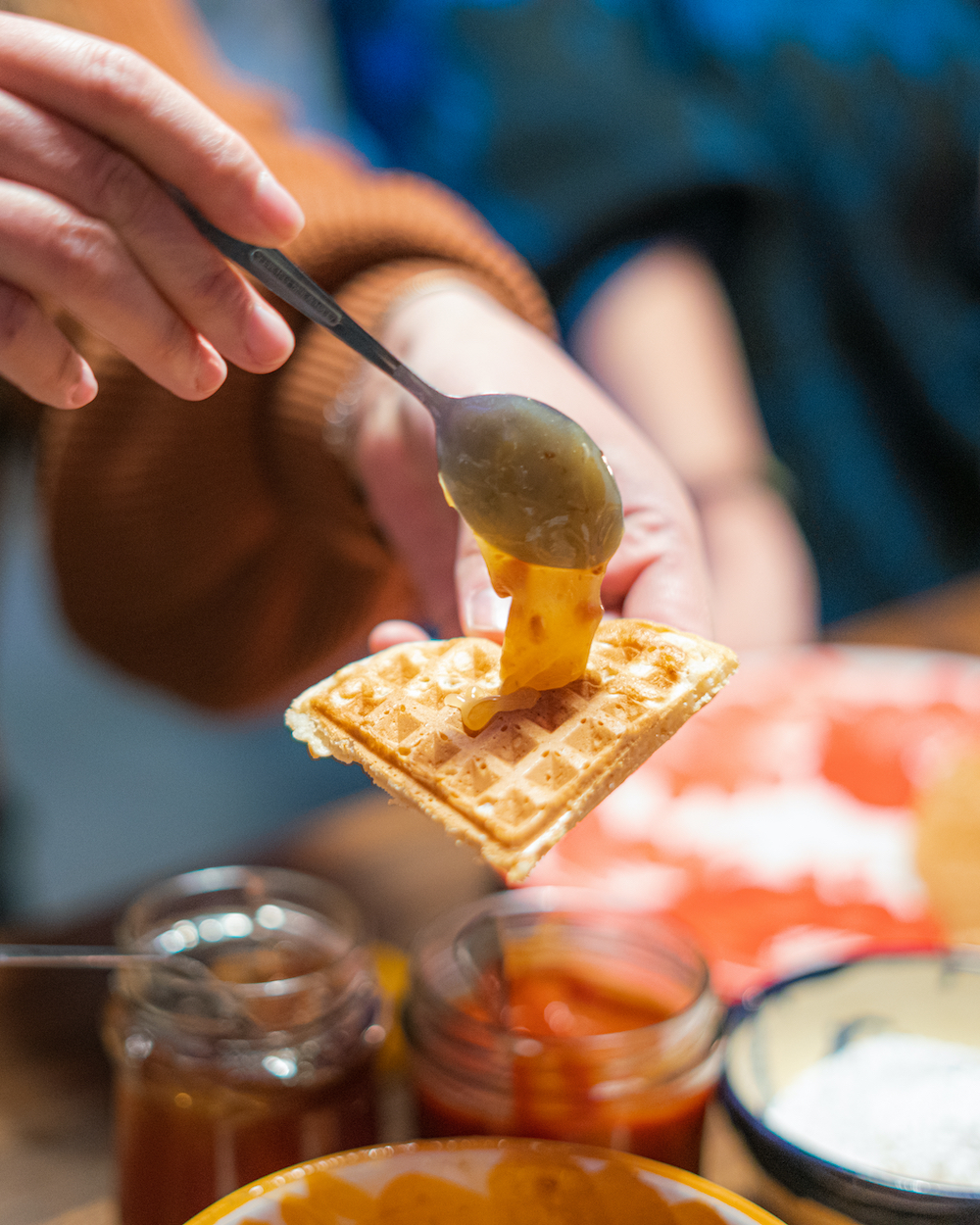 INGREDIENTS
450 g of liquid mature starter (preferably a light wheat fed starter for fluffier waffles)
3 eggs
100 g vegetable oil
5 g baking soda
5 g salt
1 TBS sugar
Add the spoon full of sugar to your active sourdough. This will get it really excited!
Beat the eggs until they are creamy and add them to the starter followed by the oil and finally the baking soda and salt.
it should be pourable - if it is too thick add some milk or water to thin it out a bit.

Turn on your waffle iron and make sure it's hot and ready to go!
Allow them to get golden brown. Serve them with powdered sugar, maple syrup or our favorite >>> MISO CARAMEL! Absolutely to die for! Post your picture and results below!


Complete and Continue