Pie Crust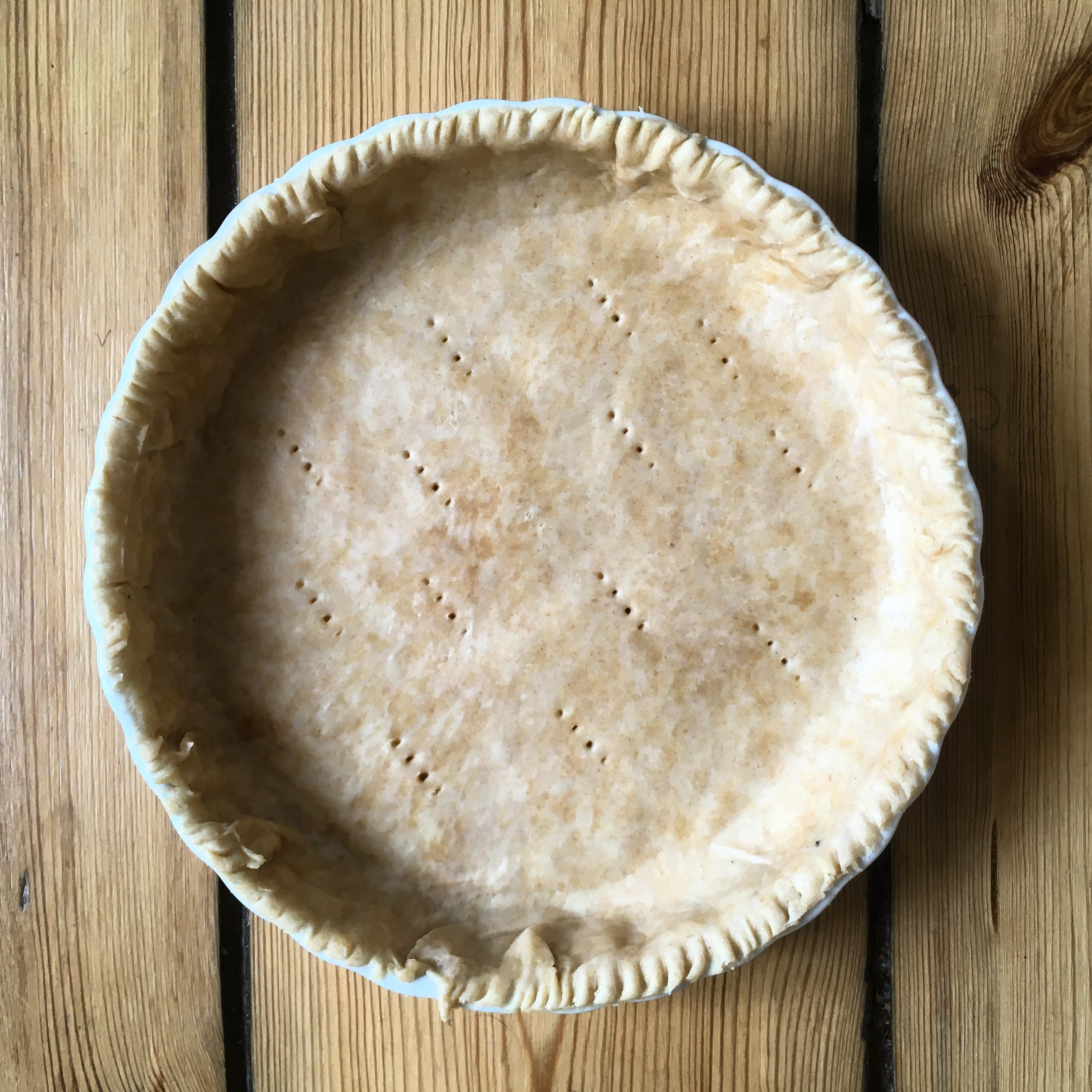 Sourdough Pie / Quiche Crust
This is such a great recipe for bases of pies, quiches and the like! Pictured above is an unbaked dough, ready for the filling and baking, however, depending on your recipe you might even do a pre-bake, then fill, then bake again OR just fill it with various fillings that don't need baking (did anyone say lemon meringue pie!?).
If you double or tripple this recipe, the dough can even be frozen in dough-balls for future uses!
So here we go! Feel free to post your results or questions below!
This recipe is good for two 25cm (9 inch) round pie crusts or one large square baking tray.
Ingredients
350 grams spelt or wheat flour (whole wheat also works!)
30 grams sugar
1/2 tsp. Salt
200 grams very cold butter
80 grams sourdough starter
80-100 grams ice-cold water (start with 80 grams and add as see fit)
How to
Combine flour, sugar and salt until evenly mixed
Cut your cold butter (TIP: put it in the freezer for a while!) into the flour mixture. A potato masher works really well, or just get your hands in there and massage quickly until it has a pleasant sandy texture. 'Fast' because the warmth of your hands melts the butter.
In another bowl, add your sourdough starter and ice-water together to make one homogeneous mixture and then add to butter-flour mixture
If it's too crumbly, add a bit more water
Once dough is consistent, split into two balls and wrap up in some kind of bag or plastic wrap or glass jar and put into fridge to cure for around 30 mins (if longer, no problem! Up to 72 hours - OR put it in the freezer until you are ready!)
Once ready, take the dough ball out and roll it 1/2 cm thick and fit it to your dish (round or square).
Pinch off the ends and use for the next pie or for a lattice on the top. :)
Heat your oven to 180°C (375°F)
For regular Quiche fillings: Add your fillings and bake for 25-30 mins
For fruit fillings (apples, berries): Add your filling and bake for 30-35 mins
For non-baked fillings (lemon custard, chocolate cream, banana-cream): Bake pie crust for around 10-13 mins and add your non-baked ingredients when crust has cooled OR
For fillings that need only slight baking (pan fried ingredients such as mushroom-leek): Pre-bake crust for 5-7 mins then add filling and bake again for another 15-20 mins-
Below are some pictures of a wild-herb 'quiche' that I used with this pie crust and the four method mentioned above (i.e. pre-bake then bake again), but could just as well have done the first method.
There are so many things this crust can be filled with!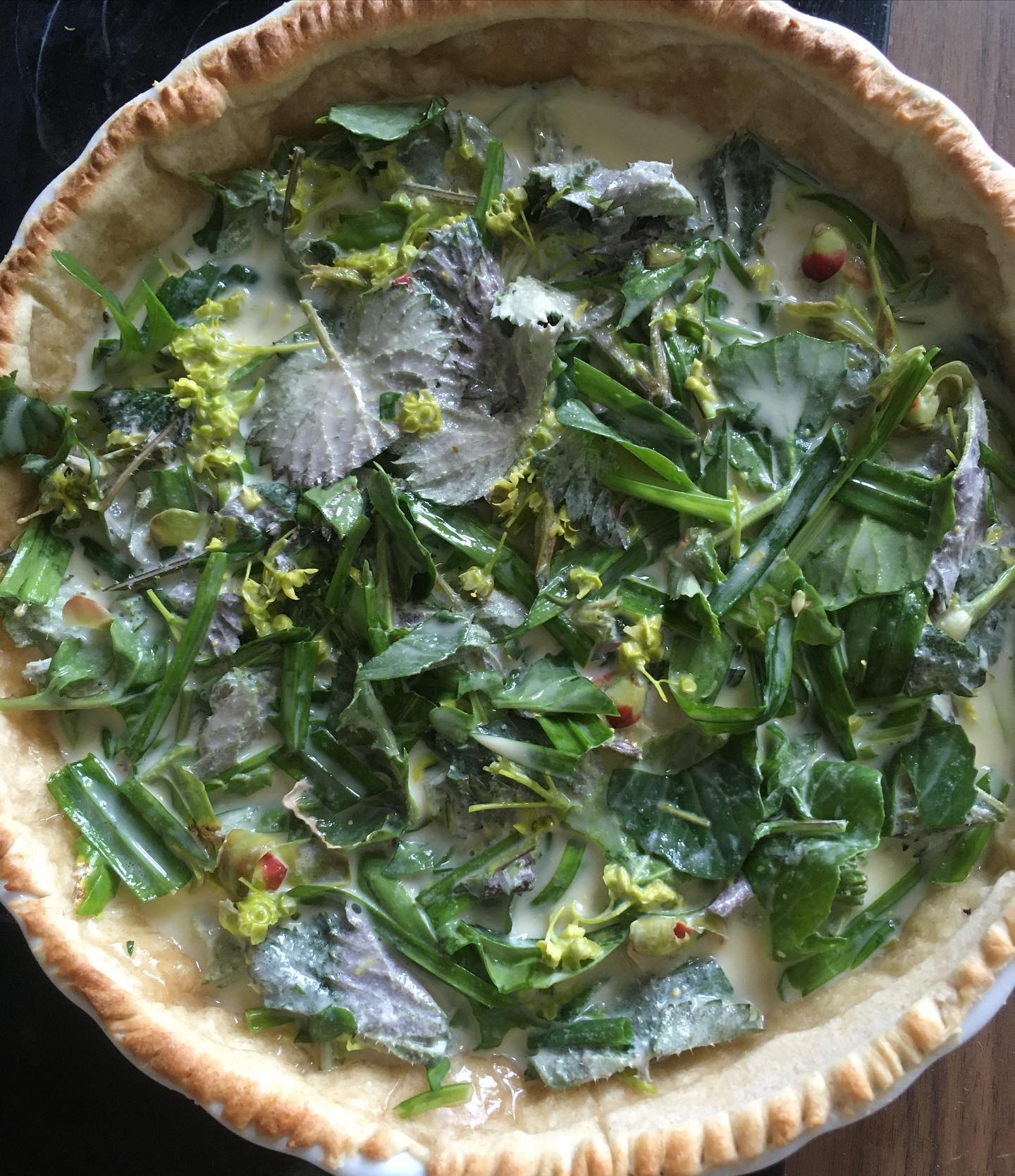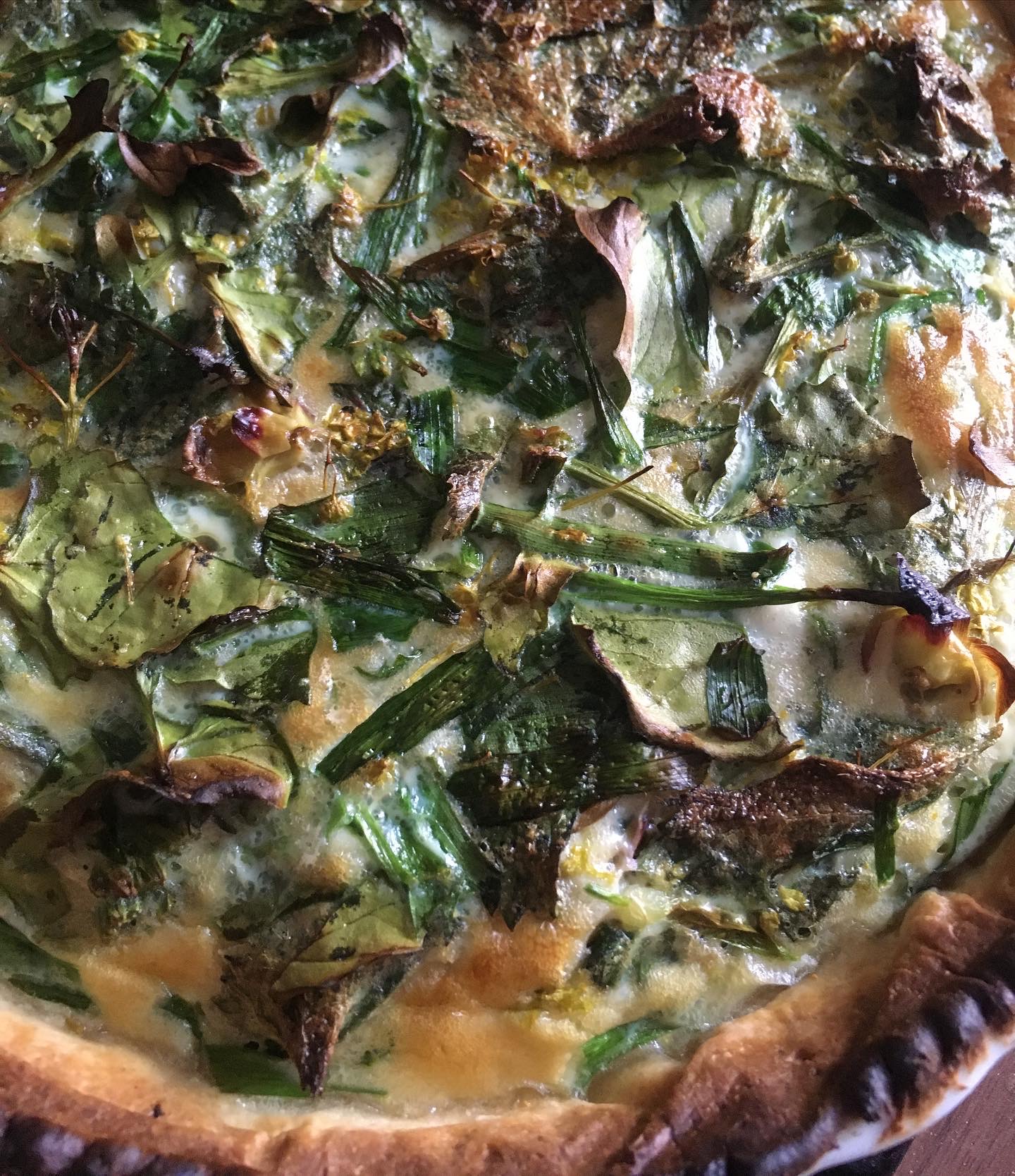 Or make quick hand pies!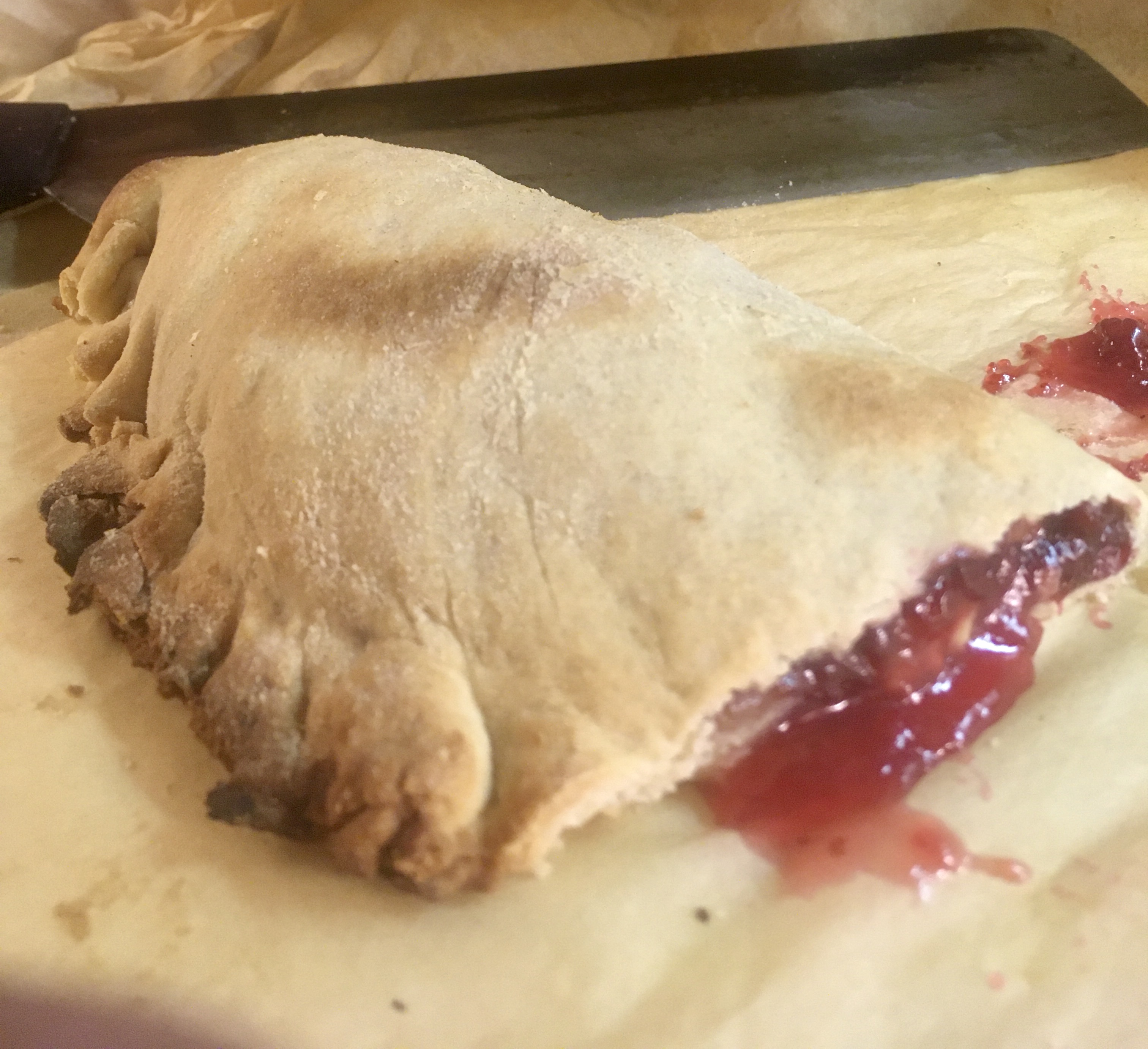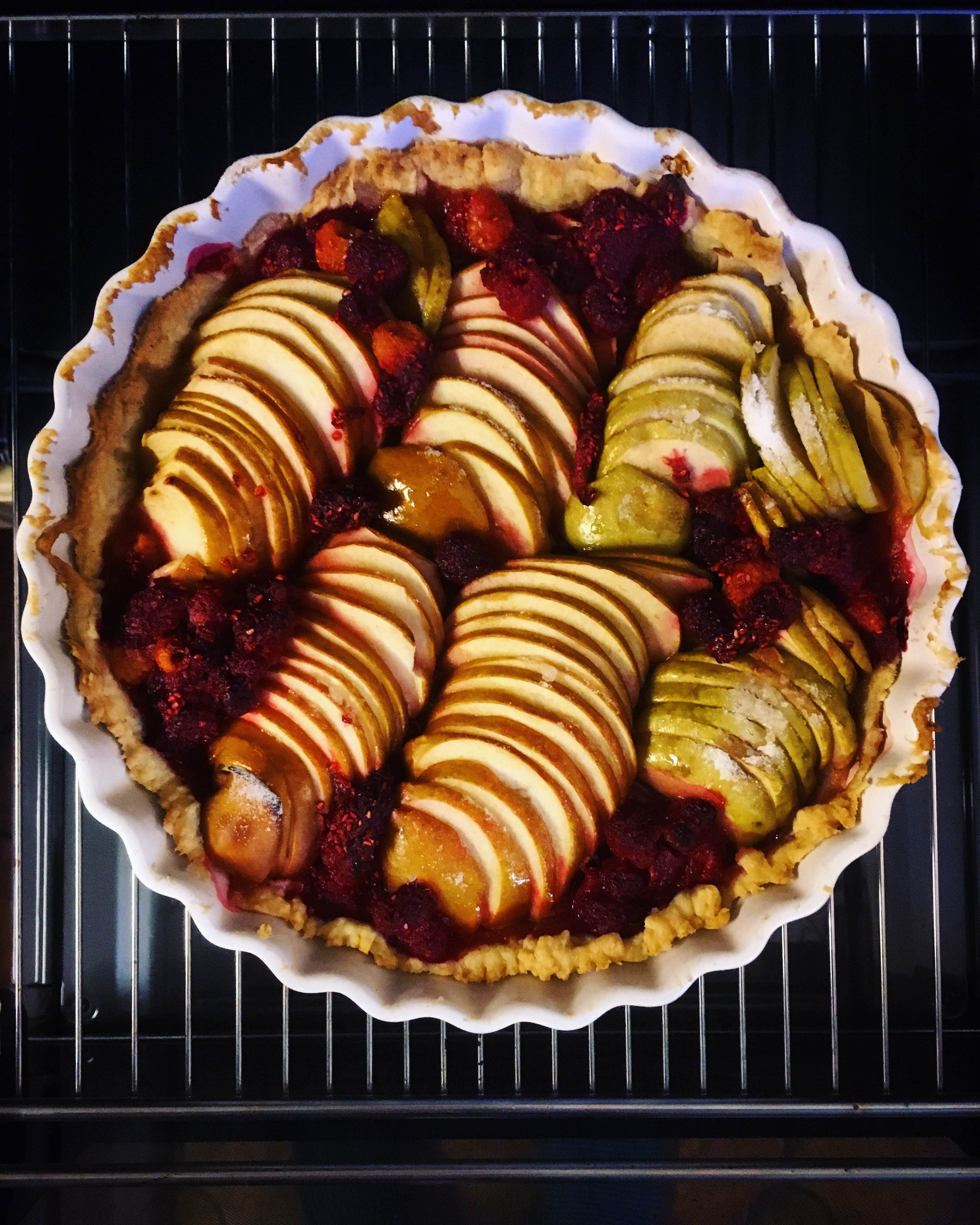 Complete and Continue