Fusion Spice Pickles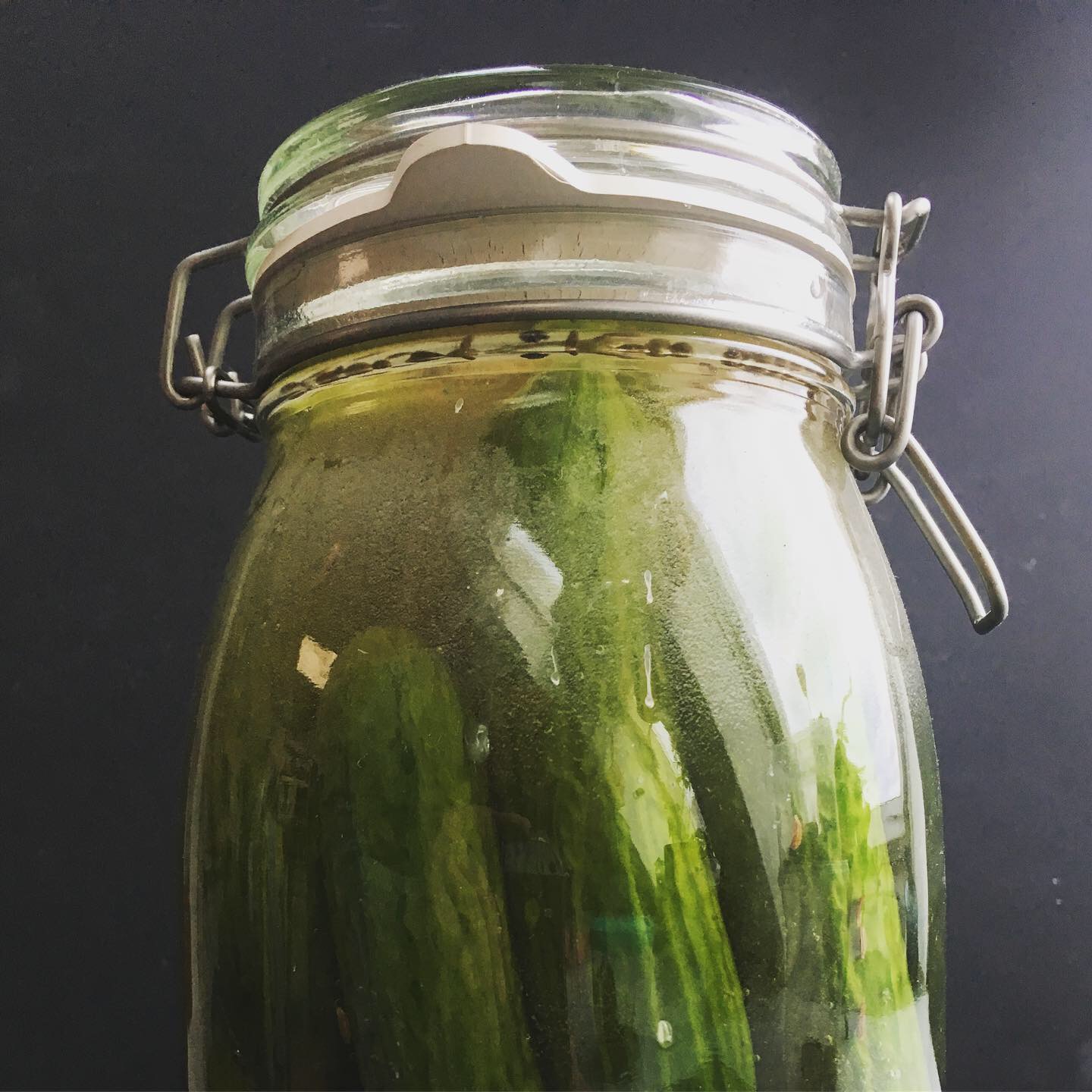 Fusion Spice Pickles
With some flavor inspirations collected on my travels, and observing other chefs culinary mixtures, I decided to test some new combinations together that I haven't done nor seen before.
These are my fusion-spice pickles!
Get yourself a 1 liter jar.
Make sure it is clean. Hot soapy water will do the job. We don't need to super-sterilize everything here, we have the power of fermentation to ensure bad bacteria won't thrive here.
At the bottom of the jar add your spice mix.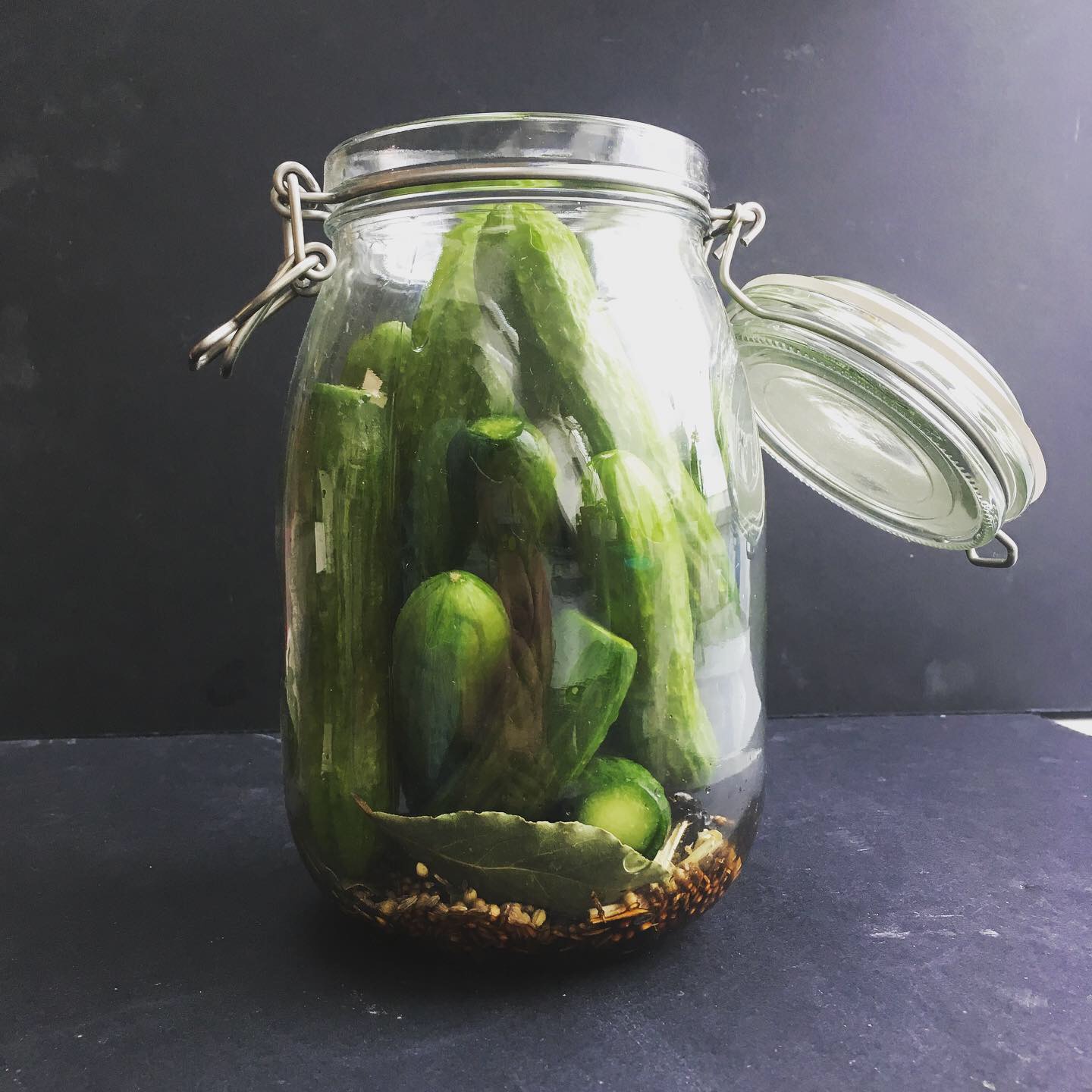 My mix:
1 Tbs coriander seeds
1 Tsp. lemon grass (if you have fresh then rather do that!)
1 thumb of ginger sliced thin in slabs
2 cloves of garlic, whole
1 Tsp. cloves
3 bay leaves
1 Tsp. fennel seeds
1 chipotle pepper (smoked jalapeño)
3 Tbs. soy sauce (the real kind if you have it)
a splash of kombucha vinegar (mine was slightly sweet still when i did this)
3% salt brine (mix a brine of 3%. 1 liter water = 30 grams of salt)
Enough mini cucumbers to fill your jar.
Did i forget something?!
#pickles #fusionfood #picklethat #gurken #fermentation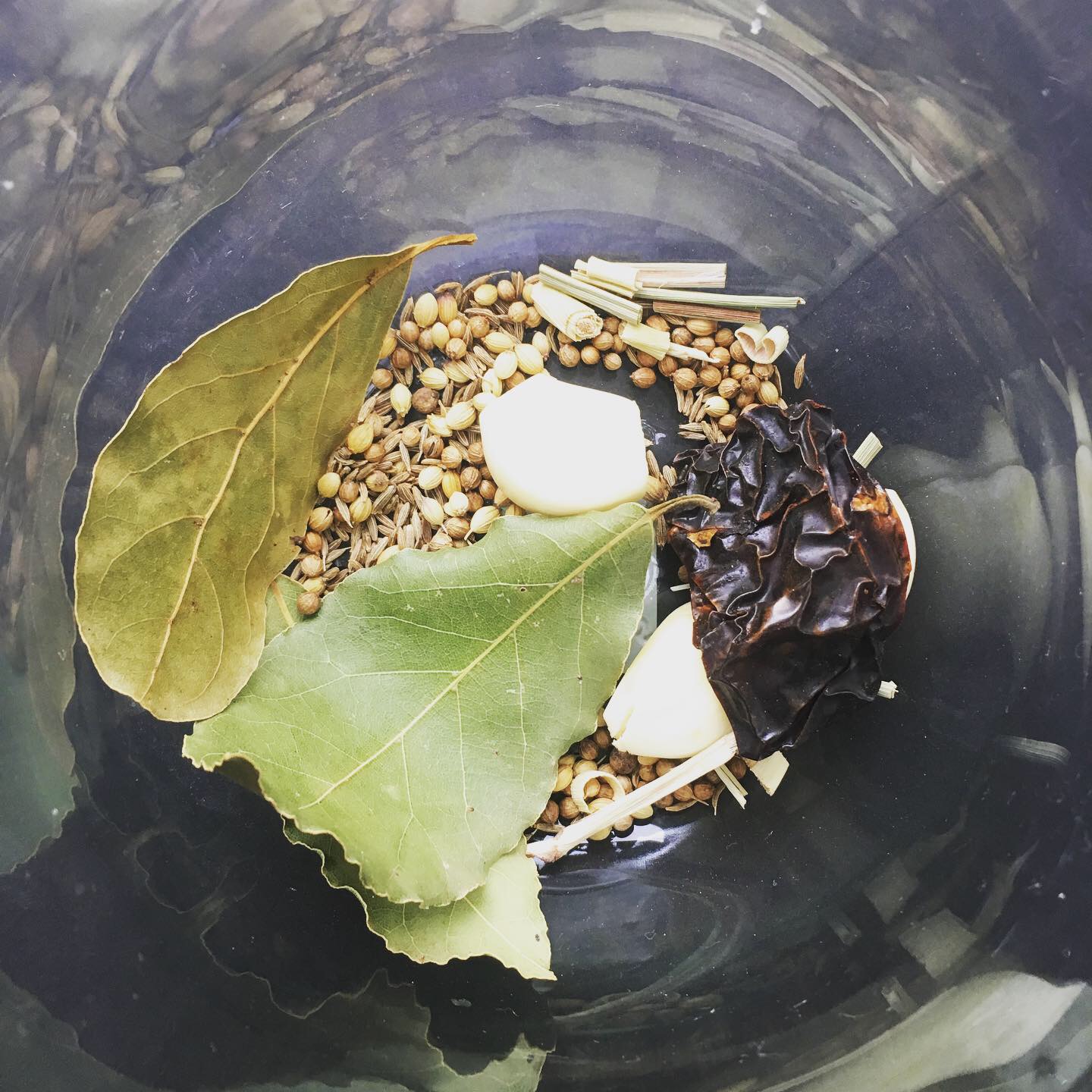 After the spices, add you pickles without stems.
Mix your salt brine together. It could be 4% brine however we already have some soy sauce in there, so i kept it at the low end.
Pour the brine over the pickles and spice until the water reaches the top of the jar mouth.
Close and leave outside of fridge for 10 day over a plate so it can release pressure and juice over without leaving a mess.
Enjoy these whole or slice them over a sandwich or chop into a relish!
Did you invent something similar or completely different? Share your fusion pickle spice recipe with the community!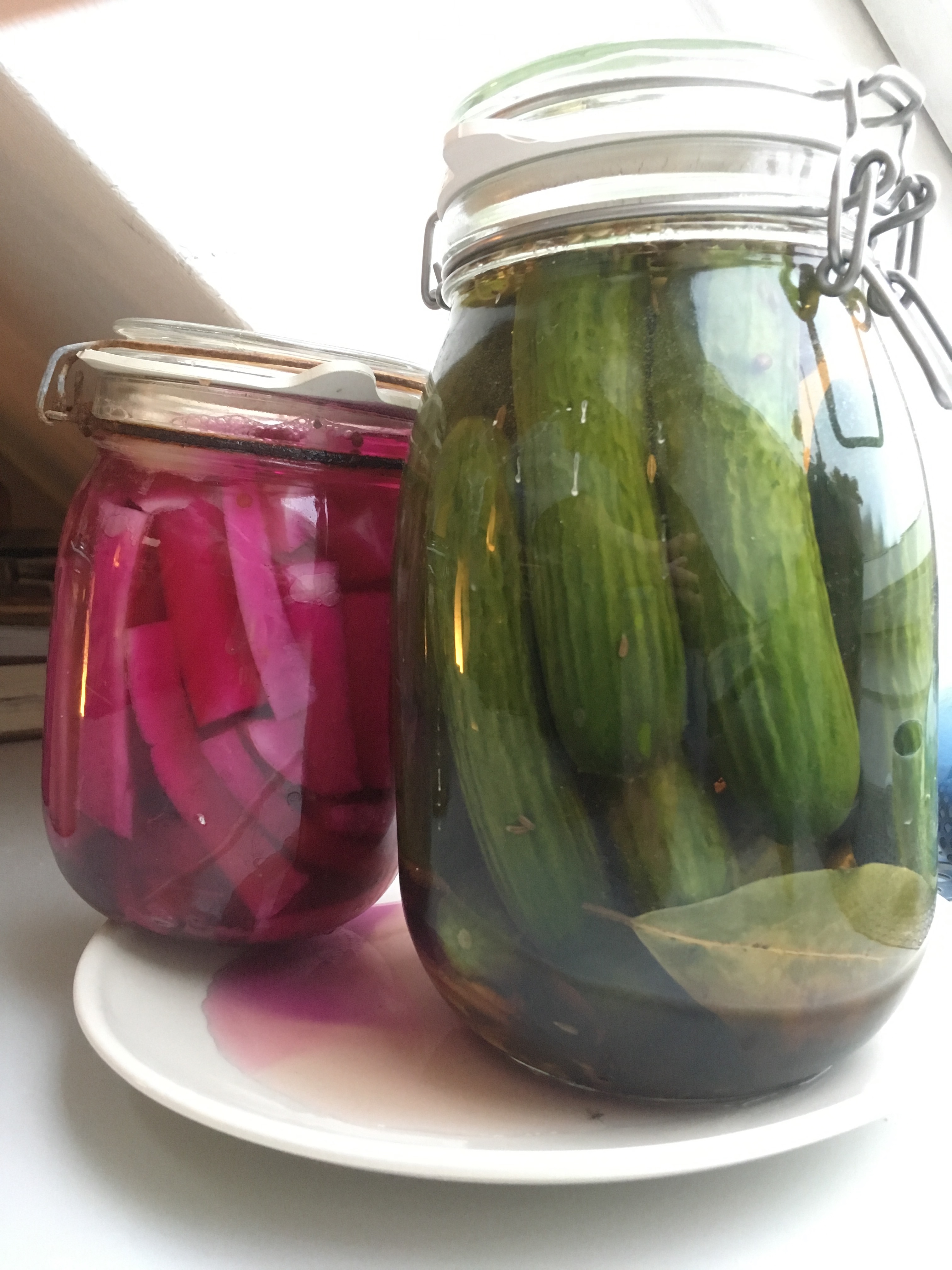 (beside these gurken are my falafel pink radishes!)
Complete and Continue